Saw Wayne Hancock last night....great damn drunk time!
If you have not checked him out, I would recommend him highly.
3 fukking hours!
The show started early and Wayne drank (a lot) as the government has recently taken away his right to smoke pot. they need to give this back to him.
Made for a damn fun show, with many funny diatribes (many repeated a few times) showing the unique effect drinkin' has on Wayne...ha.
Over the three hours the already well primed crowd became pretty drunk, we had a guy dancing with a chair until it broke up and Wayne brought he and the chair up on stage to dance, the guitarist sang us "little sister", Wayne forgot and fukked up several songs and nailed several as well. The new shit sounds great. he did thunderstoms and neon, 87 south, rocking chair, why don'tcha leave me alone, etc...a very full night
The show was recorded with two cameras, one mine and one a friend of mine, so hopefully we will have the two camera mix to DVD and up on Dime or somewhere before too long.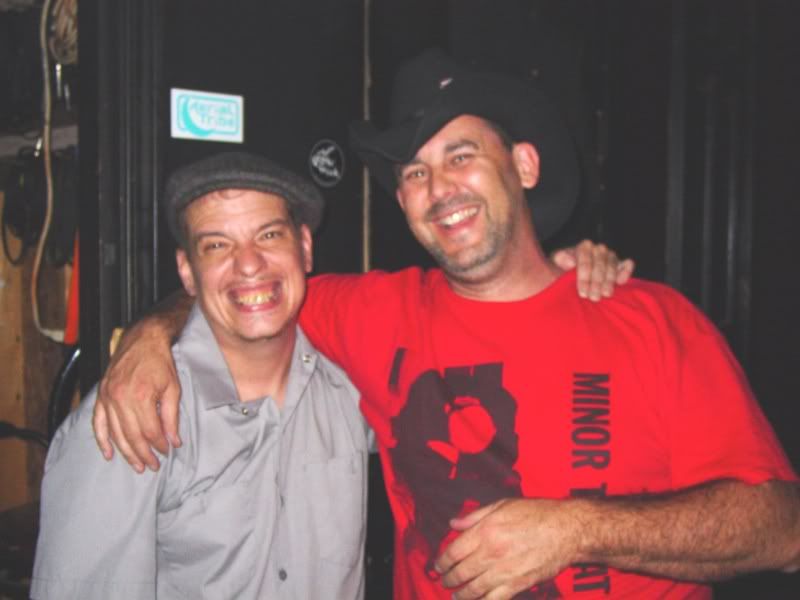 _________________


Thomas Jefferson wrote:

I believe that banking institutions are more dangerous to our liberties than standing armies.